"BE A GUEST AT YOUR OWN PARTY"
Renowned for their finest quality and one-of-a-kind style, their versatile menus and the wide-ranging equipment and event organization services.
Delicious food, always prepared from the freshest produce, cooked by top chefs and served following the latest culinary trends is just a segment of our rich offer, which can be attested by thousands of our clients and their guests."Dalma" Group was established in 2005 as part of the "Dalma" Restaurant and it soon became one of the leading companies in the field.
PREMIUM INGREDIENTS
Our food follows the highest standards of preparation of healthy and organic food, cooked right before serving. We only work with certified and renown producers who guarantee premium quality of their produce.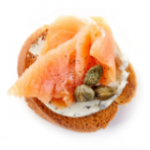 EVERY DETAIL MATTERS
Every detail matters, starting from the idea, the preparation of food to the serving. Our service is a result of the commitment of our chefs, organizers, waiters and other staff. Rich menus are prepared to perfection to meet all your desires, fantasies and wishes, making your event a wonderful memory.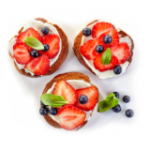 PRODUCTION CAPACITY
Located in an 1100 m2 large building, which includes two kitchens certified with ISO 22000:2018 and HACCP standards, as well as a new modern administrative centre, "Dalma" Group is one of the biggest catering companies on the local market.
Create a menu according to your preference and budget
Vele Markov St, 6, 1000 Skopje, P.O Box 68

Tel/Fax +389 (2) 6136 700